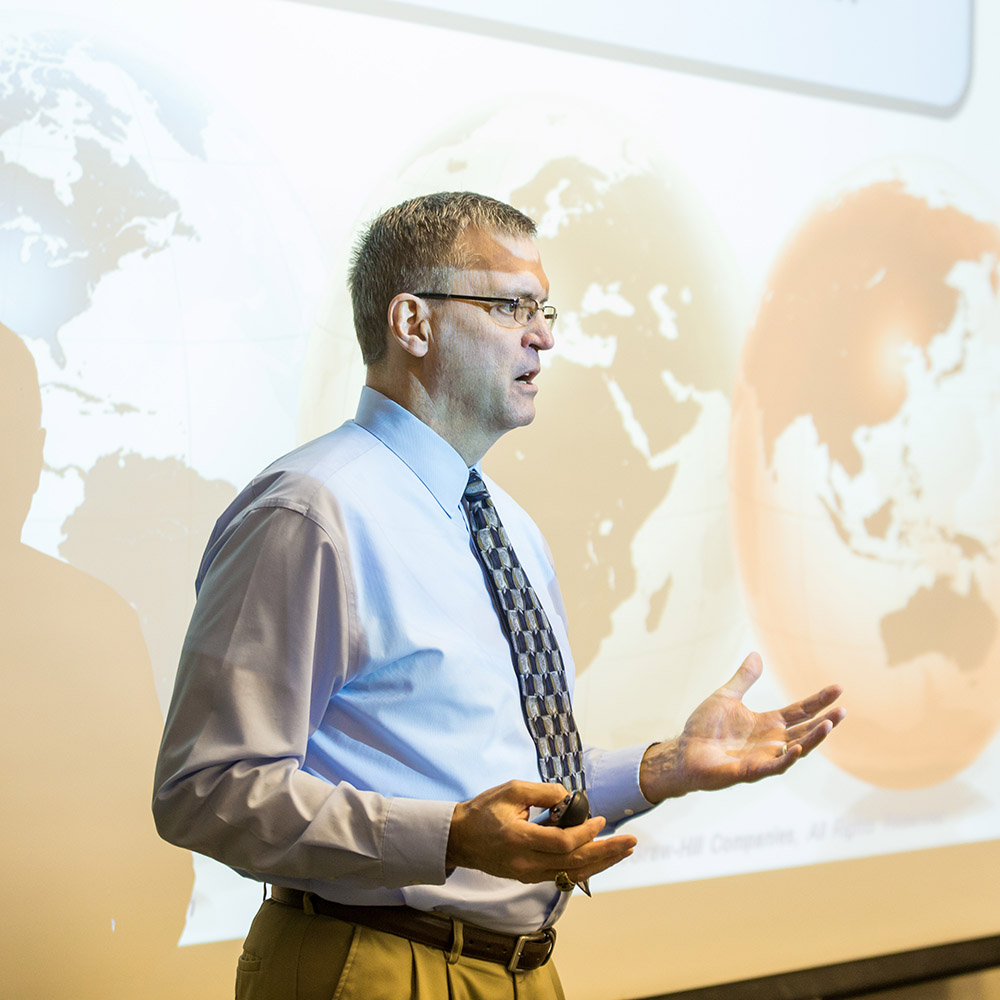 Dr. Jeff Godwin is an Associate Professor in the McKenna School of Business, Economics, and Government. He joined the McKenna School faculty in 2010. Dr. Godwin earned his Ph.D. at Virginia Tech, an MBA from West Virginia University, a Masters in Divinity from Wesley Theological Seminary, and a B.S in Business Administration at William and Mary College.
Prior to joining Saint Vincent College, Dr. Godwin taught for twelve years at West Virginia Wesleyan College where he was Chair of the Business and Economics Department for ten years as well as being Director of Wesleyan's MBA Program for two years.
Dr. Godwin's corporate experience includes being a bond underwriter and Chief Operating Officer for Hospice Care Corporation. Dr. Godwin also consults in the areas of Organizational Behavior, Leadership Development, and Strategic Planning.
Dr. Godwin is an Ordained Elder in the United Methodist Church and he has served in a variety of capacities within the Church.
Dr. Godwin's research interests are primarily in the areas of Transformational Leadership, Self-Leadership, Organizational Culture, and Goal Setting. He is widely published and he has made numerous presentations about his research publications.
Questions? Email: mark.abramovic@stvincent.edu